Myself,  Shirley O'Halleran and my husband,  Derek O'Halleran began our Free Range Egg production journey in 1998. We started off with one production unit which housed 3000 Free Range laying hens at our home farm, close to the small village of Kenagh in the south of Co. Longford.
Over the following years our business and our family grew.  We currently run three production units which house 16,500 Free Range laying hens and our 2 children are very hands on, working on the farm, evenings, weekends and school holidays.  All of our Free Range Eggs are produced to the Bord Bia Egg Quality Assurance Scheme standard and are fully licensed by the Department of Agriculture.
In 2004 Longford Farmers' Market was set up and I joined it for its first market on 8th May. O'Hallerans' Free Range Eggs proved to be a very popular product at the market and we have continued to attend the market on  a weekly basis every since.  We have a large number of loyal customers who attend our market every Friday without fail, hail rain or shine. Unfortunately the weather in Longford is not usually very outdoor market friendly but our customers keep coming every week and for that we are very grateful.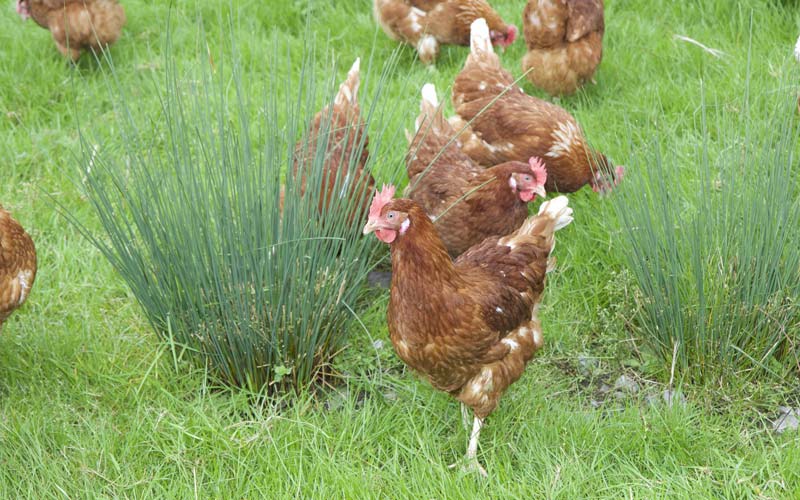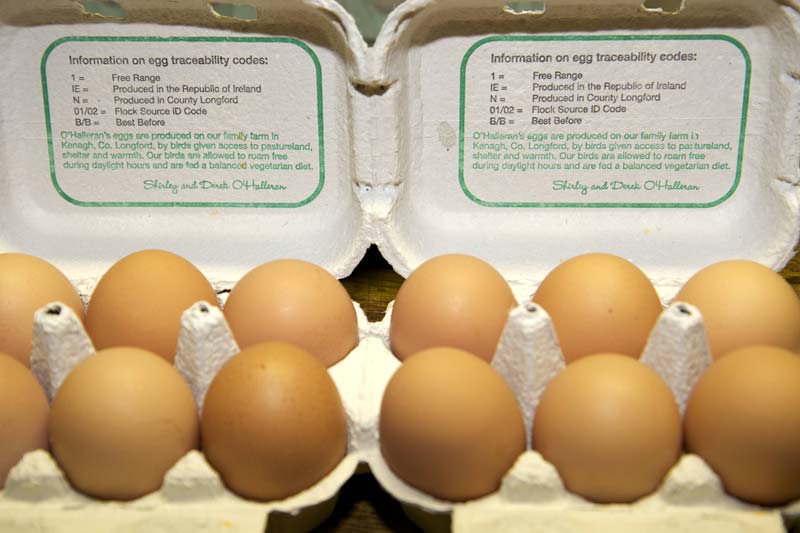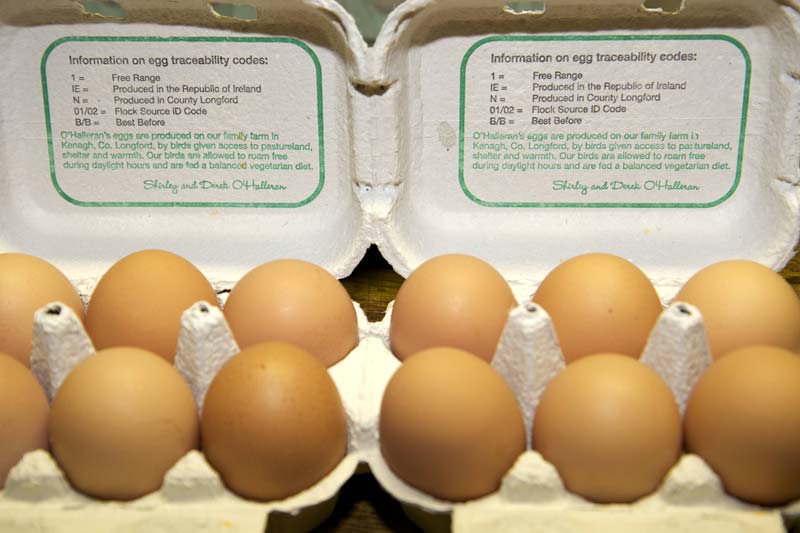 In 2007 Derek and I decided to build our own packing centre and register with the Department of Agriculture to pack and sell directly our own Free Range Eggs.  This proved to be huge success. We are currently supplying a large number of independent retailers, butcher shops, fruit and veg shops and catering establishments throughout Counties  Longford, Roscommon and Westmeath. We also supply many local Supervalue stores.
When Viewmount House  opened their Restaurant in Longford in August 2008 they asked us to supply them with our Free Range Eggs. We were already supplying their Bed and Breakfast and of course were delighted to have the opportunity to supply such a new and exceptional establishment. Chef Gary O'Hanlon took his first order that Summer and has continued to use our Free Range Eggs every day since, in both the restaurant and B & B. Over the years' Garys' career has gone from strength to strength and he has become a regular on various TV programmes cooking, and also writing in some of the daily papers. He cooks with our Free Range Eggs on many of his cookery programmes and has mentioned them in his articles in the daily papers. We are very proud of our association with Gary and all the folks in Viewmount House and feel it is a great achievement to have a Chef with Garys knowledge and  experience endorsing our product.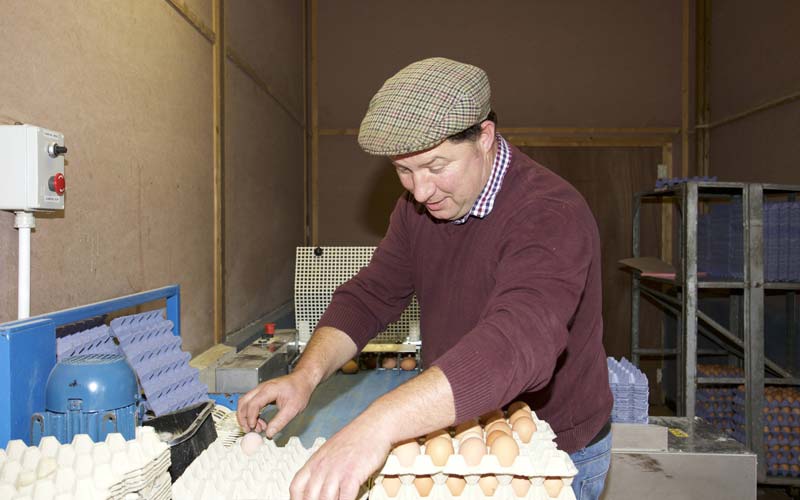 If you are interested in stocking any of our products